Capital New York Hires Three Columnists As Relaunch Nears
Executives say the rechristening Tuesday aims to get the most out of its brand, and complete a gradual fusion of the newspapers' editorial staffs in recent years. The Times took control of the IHT a decade ago by buying the stake of its co-owner, The Washington Post. Worldwide subscribers to the Herald Tribune with a print circulation of 224,000 and distribution in about 135 countries woke up Tuesday to a similar-looking newspaper. Novelties include a new masthead, enhanced Page 2, and opinion pieces by dozens of new international columnists. Europe editor Richard W. Stevenson said the rebranding is really about going digital and reaching out to readers abroad. "The real driver of what we're doing is a belief that there is a global, digital audience for the journalism that we do," Stevenson said in a recent interview at the newspaper's offices in the La Defense business district west of Paris. He pointed to the goal of converting visitors who get limited free access into paying customers. "Right now, about 10 percent of our digital subscribers are outside of the United States but about 25 or 30 percent of our digital audience comes from outside the United States," he said. "Right there, in the gap between people who are subscribers, and regular visitors to our site, there's an opportunity." For the launch week, access to the international edition's website, global.nytimes.com, will be free, Stevenson said. With many print publications facing competition from social media, bloggers, 24-7 international television newscasts and other outlets, the Times Co. has been shucking assets notably The Boston Globe to focus on a core business of becoming an online provider of news, comment, video and multimedia. While the IHT's circulation has held up relatively well in recent years compared with some print publications, Stevenson said, "the reality is that print across our industry, around the world is a really tough business now." The International Herald Tribune was the latest incarnation of a newspaper founded in Paris 126 years ago as the European edition of the New York Herald, which was a rival of the Times in the bruising mid-19th century New York newspaper industry. James Gordon Bennett Jr., son of the founder of the sensationalist and popular Herald, put to use new trans-Atlantic cable just as readers were spreading out by rail and steamship.
5 Critical Takeaways from New York Jets' Week 6 Loss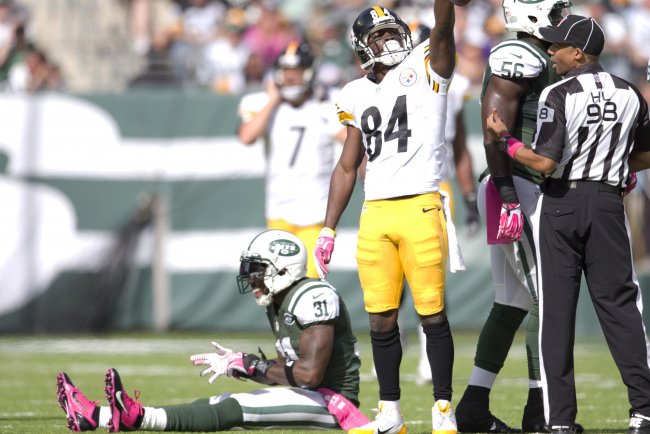 The random anonymous people (and occasional dog) he snaps will join his voluminous collection, Humans of New York, an ongoing blog and now a book (St. Martin's Press, on sale Tuesday). New York and its colorful populace have proved irresistible to Stanton, 29, who made his way to the city three years ago after losing his job as a bond trader in Chicago. He has photographed about 5,000 New Yorkers of every age, every ethnic background, in every imaginable outfit (and usually in broad daylight). What started as a hobby became a passion and a profession, after he nearly starved the first year, he admits. "New York has the biggest, most eclectic collection of people in the world," says the affable Stanton, whose work found a distinctive edge when he began talking to his subjects. Brandon Stanton in his element, photographing the "Humans of New York.' (Photo: John Berube) His photos are accompanied by little stories. "It's become much more of a storytelling blog than a photography blog," says Stanton, who looks for people he can talk to, often sitting on benches, or walking alone. Conversations can last from 15 seconds to 10 minutes, but, he says, "When I hear my caption, I know it." One day he shot an old man in a wheelchair his wild white hair and beard forming a pillowy halo around his intense face. The caption: "I look like God, don't I"? Stanton takes his Canon EOS 5D Mark III out in the city every day, averaging about six portraits. He likes the subway ("there's always interesting stuff going on down there," he laughs) and especially parks, with Central Park a frequent backdrop. About one out of every three potential subjects declines to be photographed, but many happily share a secret sliver of themselves. His favorite kind of human? Kids.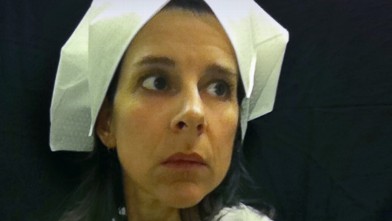 Now that Capital is close to filling up its reporter ranks on the politics and media desks, editors are lining up several weekly city columnists for the site's early November relaunch. Capital's first three columnists will be Jim Windolf, a Vanity Fair contributing editor who has written for several publications and started the New York Observer's "New York World" column; Joanna Molloy, a veteran Daily News gossip writer and co-author of a new book on the subject; and Glynnis MacNicol, a writer and co-founder of TheLi.st and former media editor at Business Insider and Mediaite. The model will be more Jimmy Breslin than Joe Scarborough. While Politico columnists, like Scarborough or National Review editor Rich Lowry, comment on political and policy debates, Capital's writers will produce reported columns that also express a point of view. They'll draw from the city columnist tradition that extends from tabloid muckraking, a la Breslin, to the New York Times' Clyde Haberman. Capital co-editor Tom McGeveran told HuffPost the new columns will focus on "New York issues, New York personalities and New York places." "This is a tradition in which the best columns always entertain," McGeveran said. "Sometimes they even change the minds of the city's big decision makers; better yet is when a columnist changes their plans." The new columnists are not joining full-time, but will write weekly for the site. However, Capital has been filling up the newsroom with full-time reporters and editors since Politico purchased the three-year-old site in September. On the politics front, Capital's hired Daily News veteran Joanne Wasserman , the Albany Times Union's Jimmy Vielkind , the New York Post's Sally Goldenberg . Capital media reporter Joe Pompeo will now be joined on the desk by several additional reporters, including TV Newser's Alex Weprin, Women's Wear Daily's Matthew Lynch, former Newsday and Milwaukee Journal Sentinel reporter Nicole Levy, and World Policy Journal's Johana Bhuiyan. In addition, Peter Sterne will cover media part-time for the site while finishing at Columbia University.
Against the Steelers, however, Smith was 2-of-10 with an interception. If Geno is unable to generate points against the Patriots next week, it could be an ugly outing for the Jets. 2. More Injuries Injuries have plagued the Jets all season. And on Sunday, the Jets lost two more weapons to season-ending injuries. Receiver and kick returner Clyde Gates suffered a shoulder injury on Sunday that has landed him on injured reserve. For an already depleted receiving corps , the loss of Gates could be significant. Rich Schultz/Getty Images The Jets also lost running back Mike Goodson to a knee injury. Goodson, who had been suspended for the first four games of the season, tore the ACL and MCL in his left knee during the fourth quarter of the Jets' defeat. MRI Shows that I Tore My MCL and ACL yesterday….. Not to happy right now But Everything Happens for a reason! #LetGoAndLetGod Mike Goodson (@GoodNplenty33) October 14, 2013 The Jets had high hopes for Goodson. In an interview with Rich Cimini of ESPN , Rex Ryan said,"We all saw what we were so excited about, the type of explosiveness that young man presents." 3. Jets' Run Game Is Still Shaky The Jets have been inconsistent in their commitment to the run. Without a standout running back, Mornhinweg has been unable to implement a dependable running attack.