Your Worst Concert Experience: The Phantom Grabber
11, 2013, in Pittsburgh. (Patrick R. Murphy/Getty Images) Watch your step! The Selena Gomez fan base (she has 16 million Twitter followers) held their collective breath when the singer took a tumble last week at the end ofher concert in Fairfax, Va. Gomez, 21, wearing a shiny outfit andknee-high boots,was jumping up and down during the song Slow Down and while streamers began to fly in the air, she hit the front end of the stage and fell forward. Read: Selena Gomez on Turning 21, Justin Bieber Dont worry fans. The lyrics of thetrack say, Baby, slow down the song, butGomezignored those wordsand went right back to dancing! Gomez is now touring through New York, then Pennsylvania and New Jersey promoting her new album. She wraps up the Stars Dance Tour at the end of November in Michigan. A fan was able to shoot a video of the on-stage mishap. Watch below.
Paul McCartney plays surprise concert in N.Y.'s Times Square
Credit: Reuters/Shannon Stapleton NEW YORK | Mon Oct 14, 2013 5:34pm EDT NEW YORK (Reuters) – Former Beatle Paul McCartney performed a surprise mini-concert in New York's Times Square on Thursday to the delight of throngs of workers, tourists and fans. McCartney, 71, and his band sang tracks from his upcoming album, "New," which is due to be released in the United States on October 15. "Wow! Really excited to be playing New York Times Square at 1 p.m. this afternoon!" McCartney tweeted about an hour before the packed mini-concert. "Come on down to Times Square. It's all going to be happening there!" he added. Security guards at the site said the 15-minute, lunch-time concert was kept a secret until shortly before its start. "I loved it. It is hard not to like this band. They have been playing together for so long; they just make perfect music every time they hit a stage," Said Hamdan, 51, a teacher in New York who learned about the concert through Twitter, said. Tawanna Flowers, a 25-year-old security guard working at the event, described the mini-concert as "awesome." "New," which features 12 tracks including "New" and "Queenie Eye" is McCartney's first album of new material in six years. "A lot of the tracks are quite varied and not necessarily in a style you'd recognize as mine," the singer and bassist said on his website. "But I didn't want it to all sound the same. We had a lot of fun." On Wednesday, the singer did a special show and master class for 400 teenagers at the Frank Sinatra School of the Arts in the New York borough of Queens.
Concert preview: The best video game songs of all time
In particular, this track is a throwback to Ron Goodwin and his 633 Squadron main theme, one of my favourite film scores. The brass is epic, and the orchestration is fascinating a down to a gong-roll and low brass flutter tongue at the beginning which actually feels like a plane engine! 3. Gerudo Valley From The Legend of Zelda: The Ocarina of Time, composed by Koji Kondo: This is a very propulsive theme, very simple and elegant in its structure. Originally, the track has heavy Spanish flamenco influences. For Symphony of the Goddesses, I was able to take the track and turn it into a gigantic fanfare. 2. Ballad of the Goddess, from The Legend of Zelda: Skyward Sword: This melody is absolutely gorgeous and infectious. The theme is actually Princess Zeldaas classic theme played backwards and re-harmonized. Aside from it being a brilliant concept, I very much enjoy the development and orchestration of the melody itself. 1.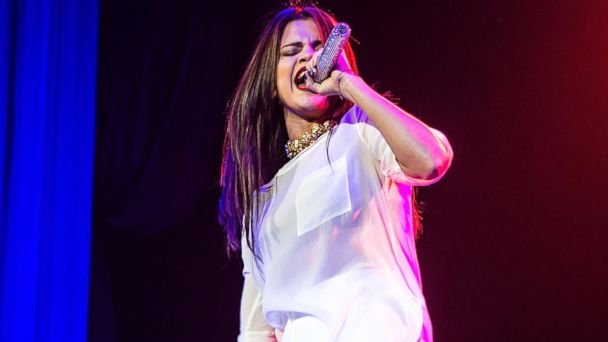 If the story in question happened to a friend or someone else you know, thats fair game! Our ears are open. It should go without saying that the more shameful and horrifying your story is, the better. If Brandon Flowers was drunk and put on a terrible show, thats not a Worst Concert Experience. If Brandon Flowers was drunk, put on a terrible show, and hit you with a full water bottle as two drunk sorority girls vomited on you simultaneously, thats a Worst Concert Experience. You get the idea. To kick things off, Im going to delve back into my early days of concert-going for a story I call: THE PHANTOM GRABBER You will undoubtedly be impressed to know that I keep a concert spreadsheet of every show Ive ever attended, complete with city, venue, artist, friends attending and a notes section. Thats how I know that my third show ever was on Feb. 22, 2002 at the Raleigh Entertainment and Sports Arena (now simply PNC Arena) in North Carolina. The band was Weezer, post-Green Album but pre-Maladroit, and my friend Nate and I, along with someone named Andrea (the spreadsheet doesnt lie, but I honestly cant remember who she was), were ready to rock the fuck out. This was my freshman year of college, and I was well into the delusional phase where I thought I was cool. The fact that I was attending a Weezer show while my classmates were hanging out in their dorm rooms only confirmed that fact in my mind. The arena was dark and packed when we arrived, but we fought our way to the middle of the floor by the time Weezer took the stage. Things went as planned for about one song, and I was thrilled to note that the crowded floor made it possible for me to disguise the painful awkwardness of my dancing.